Science Book Gift Guide 2014
December 17, 2014
Perhaps some people dream of spying a poorly wrapped bicycle or a small velvet box among their holiday packages. But quite a few of us live for the moment when we're handed what appears to be a gift box, and our fingertips detect a bit of give in the wrapping paper along the vertical edges. That's when we realize we're holding a book, and we can't wait to claw through the ribbons and paper.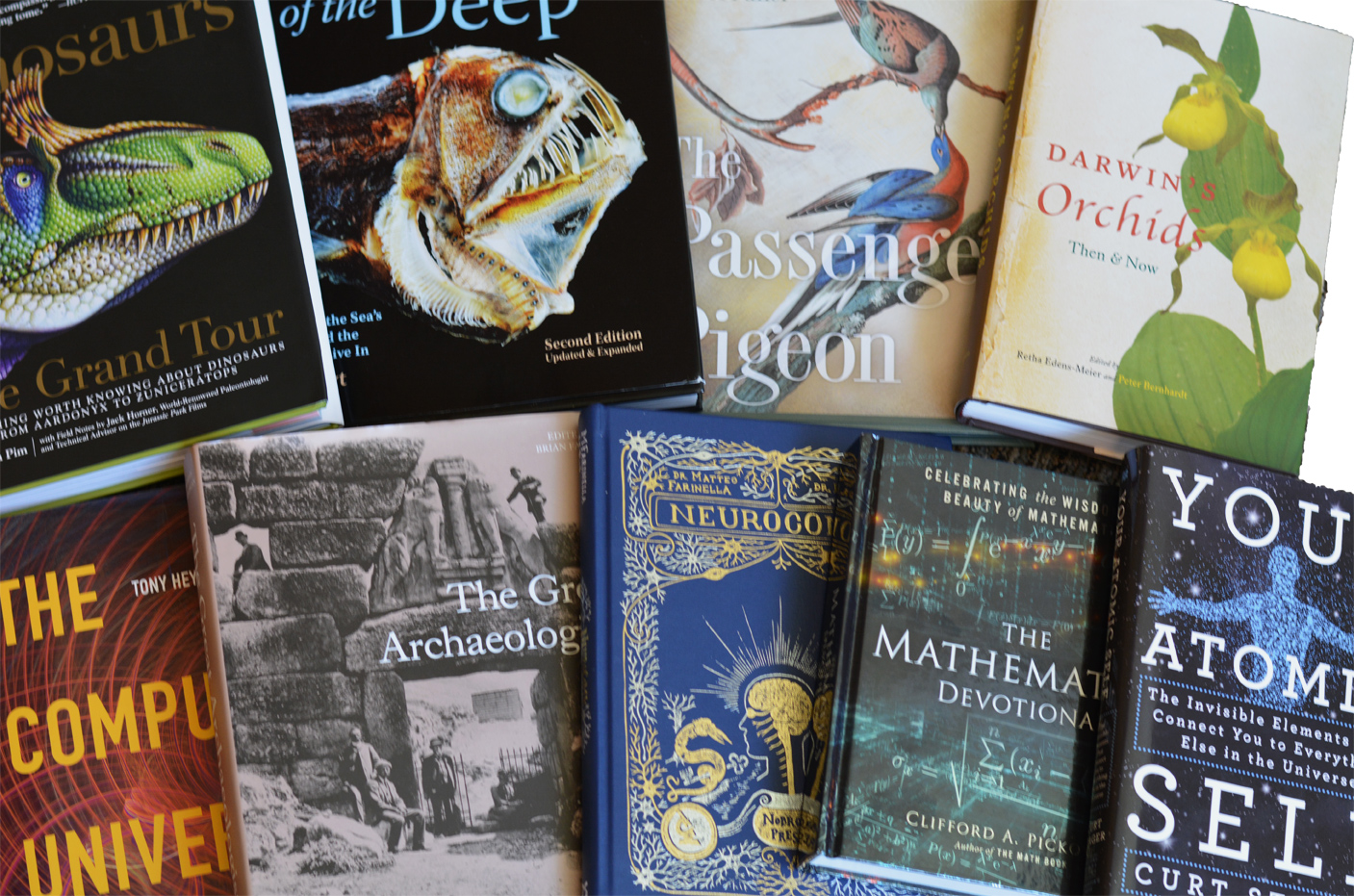 For those of you wishing to witness just such a joyful moment (or experience one yourself, if you happen to receive a gift card among your holiday bounty), we at American Scientist are ready with recommendations for readers with visions of science-related topics dancing in their heads.
Books for Adults and Advanced Young Readers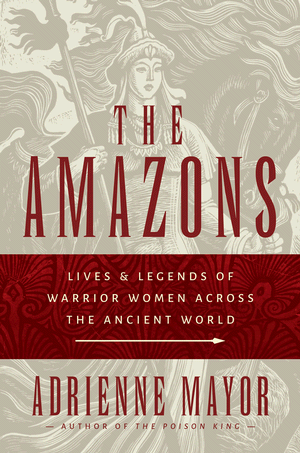 The Amazons: Lives and Legends of Warrior Women across the Ancient World. Adrienne Mayor. 536 pp. Princeton, 2014. $29.95.
Historian of science and classics expert Adrienne Mayor of Stanford University examines the subject of mythological warrior women known as Amazons—including the popular Atalanta, a warrior who refused (and killed) any suitor who could not match her athleticism. Could the legends have been based on real-life Scythian women hailing from across the Black Sea? Although Amazons have long been dismissed as fantasies of classical Greek culture, where women had to choose independence and athleticism or male companionship and motherhood, Mayor lays out a novel, comprehensive thesis: Using archaeological and historical evidence, she argues that the mythological Amazons actually existed in the ancient world. With intriguing chapter titles such as "Breasts: One or Two" and "Who Invented Trousers?" as well as color plates of ancient and modern female archers, hunters, and warriors, this book is sure to be a winner with the independent woman or classics buffs in your life. —Katie L. Burke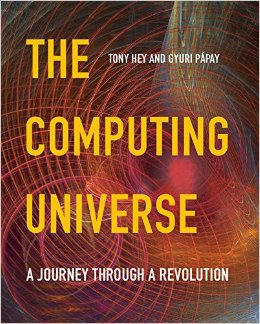 The Computing Universe: A Journey Through a Revolution. Tony Hey and Gyuri Pápay. 397 pp. Cambridge, 2014. $39.99.
A great gift option for those curious about the origins of our modern technological age, this comprehensive tour of the rise of computing will no doubt offer a few unknown gems even for those well versed in the history of technology. Tony Hey and Gyuri Pápay cover the basics, including hardware, software, and algorithms, and also focus on some important figures, such as Alan Turing and Gordon Moore. Chapters weave together to convey an appreciation of everything from semiconductor technologies to the rise of personal computing, as well as smart phones, the Web, and artificial intelligence. There's even a chapter on computers in science fiction and the effect of those stories on societal perception of computing. —Fenella Saunders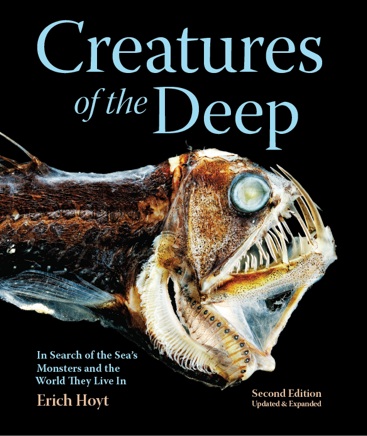 Creatures of the Deep: In Search of the Sea's "Monsters" and the World They Live In. Erich Hoyt. 288 pp. 2nd ed. Firefly Books, 2014. $39.95.
Prepare to dive into a once-unknown world that gives life to creatures that may look strange—even "monstrous." Yet initial perceptions fall aside as readers learn more about these animals and their ecosystems. In his profiles of these deep-sea creatures, replete with photographs and vivid descriptions of their appearance and habits, marine conservationist Erich Hoyt surfaces a world that most people have never seen, transforming "a few more sea monsters into sea friends, animals worthy of our respect, curiosity, and admiration." Creatures of the Deep is the perfect read for ocean-life enthusiasts, marine biologists, animal photographers, conservationists—or anyone curious about the undersea world. —Katie-Leigh Corder
Darwin's Orchids: Then and Now. Retha Edens-Meier and Peter Bernhardt, eds. 430 pp. University of Chicago Press, 2014. $55.00.
In the realm of plant evolutionary biology, the 1862 publication of Charles Darwin's book On the Various Contrivances by Which British and Foreign Orchids Are Fertilised by Insects marked the founding of a new subdiscipline focused on the evolution of natural systems for orchid pollination. Darwin's Orchids, edited by faculty members at Saint Louis University and the Missouri Botanical Garden, largely follows the order of Darwin's discussion but brings the topic up to date, presenting recent research on the orchids of Darwin's home county of Kent, England, and moving on to those found elsewhere in Europe, then the Southern Hemisphere, North America, and Asia. With nearly two dozen color photographs, meticulous indexing, and a helpful summary by the editors, this book opens a window onto the study of orchid ecology and evolution that will intrigue Darwin fans and orchid lovers everywhere. —Sandra Ackerman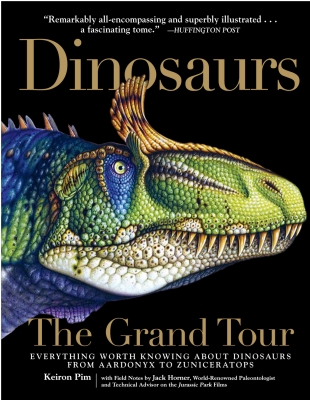 Dinosaurs: The Grand Tour. Everything Worth Knowing About Dinosaurs from Aardonyx to Zuniceratops. Keiron Pim. 352 pp. The Experiment, 2014. $24.95.
Part encyclopedia, part field guide, this impressive and well-organized book presents facts and figures alongside engagingly written descriptions of pretty much every dinosaur ever known. Illustrations range from silhouettes to lavish color drawings, each designed to convey information with striking clarity. Entries for each dinosaur feature a chart of icons showing its geological era, how long ago it lived, what it ate, how much it weighed, and where in the world it resided. Other stats show length and size, and a brief entry describes the beast itself. Surrounding these entries are timelines and brief contextual essays discussing topics such as the rise of paleontologists in the Victorian era and the connection between dinosaurs and birds. Field notes from renowned paleontologist Jack Horner round out the coverage. This is a great tome for any reader, young or old, with an interest in dinosaurs, whether they're inclined to peruse in depth or simply flip to a random page. —Fenella Saunders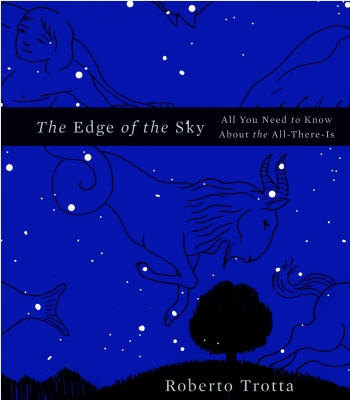 The Edge of the Sky: All You Need to Know About the All-There-Is. Roberto Trotter. 112 pp. Basic Books, 2014. $16.99.
Using the Up Goer Five Text Editor, a tool inspired by the online comic xkcd, you can try your hand at writing using only the most common 1,000 words in the English language; the difficulty of explaining complex ideas becomes quickly evident. Astrophysicist Roberto Trotta takes this kind of experiment to the next level, writing a short book with this limited vocabulary. The Edge of the Sky tackles the big questions of the universe in language accessible even to a kindergartener, and the result is sweet and fun. Without words like "telescope" and "universe," Trotta must be more explicit and informal, using "Big-Seer" and "All-There-Is" as substitutes. In the process, he demonstrates that this language is not only enough to explain complex science but is also poetic: Each chapter begins with a theme-setting haiku. A quirky conversation piece to keep on your coffee table, bathroom stand, or handy office shelf, this short book can be enjoyed by kid and grandparent alike. —Katie L. Burke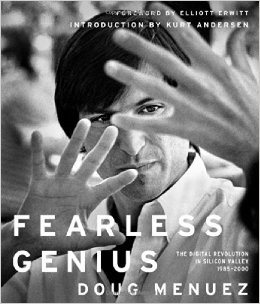 Fearless Genius: The Digital Revolution in Silicon Valley 1985–2000. Doug Menuez. 192 pp. Atria, 2014. $39.99.
This is as close as readers are likely to get to being a fly on the wall during the IT revolution at the end of the last century that put computers on our desks and Web browsers at our fingertips. When Steve Jobs left Apple to start NeXT Computer, photographer Doug Menuez was granted complete access to the new company's daily workings. On learning of this arrangement, many other technology leaders followed suit, and for 15 years Menuez documented moments large and small at groundbreaking tech companies, including NeXT, Adobe, Microsoft, Apple, Sun, Intel, and Netscape. The trove of black-and-white photos contained here is revealing in itself; so too are Menuez's insightful, insiderly captions and photo titles that are, by turn, witty, dry, or pointed (to wit, "Steve Jobs Pretending to Be Human," "Preparations for the Demonstration Are Not Going Well," and "The Inconvenience of Success"). An absorbing text for anyone interested in entrepreneurship and information technology as well as for those curious about the digital revolution, the people behind it, and why it's now difficult for so many of us to leave our work at work. —Dianne Timblin
The Great Archaeologists. Brian Fagan, ed. 304 pp. Thames and Hudson, 2014. $50.00.
Like an ordinary-looking mound of earth concealing treasures from the ancient past, this book, with its subdued cover, runs the risk of going unexplored. Do not be fooled! The reader who digs in anywhere among these pages will find a trove of biography, narrative, and anecdote about the men and women who in the last two centuries have conceived and implemented the field of archaeology as we know it today. Among the many gems are absurdly formal archival photographs of archaeologists in the field as well as meticulously reproduced sketches and scribbled notes, not to mention the romantic watercolor of Stonehenge painted by John Constable in 1835. This book is sure to be a treat for those who already love archaeology and for a younger cohort who are just beginning to be curious about how people lived in earlier times. —Sandra Ackerman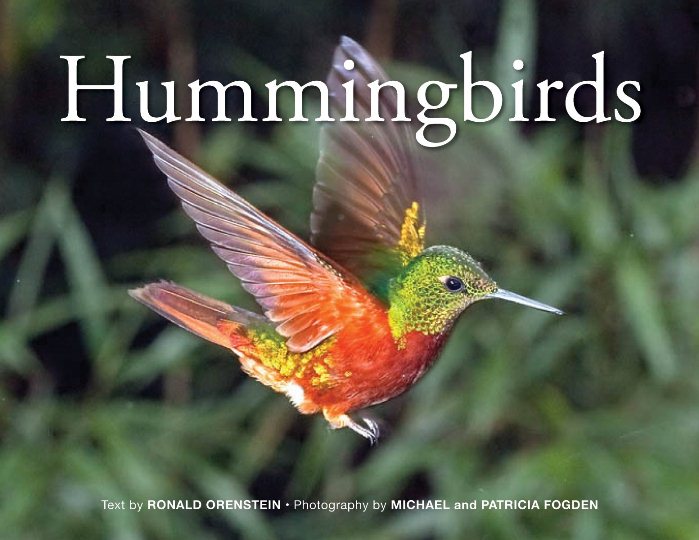 Hummingbirds. Ronald Orenstein, with photographs by Michael and Patricia Fogden. 256 pp. Firefly, 2014. $35.00.
A tribute to the brilliance and "bewildering variety" of hummingbirds worldwide, Hummingbirds combines spectacular close-up photography with a comprehensive natural history of these tiny, fleet birds, which rack up multiple superlatives among the avian clade. (To name a few: best hoverer, proportionally highest daily turnover of body water, and largest hippocampus in relation to forebrain size.) Presenting and explaining the iridescence and colors of hummingbirds in all their small-scale glory, this book would be an attractive addition to any coffee table based on its visuals alone. It is sure to be especially popular among bird lovers and nature photographers. —Katie L. Burke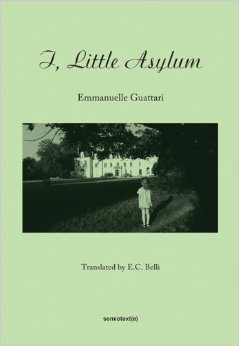 I, Little Asylum. Emmanuelle Guattari (translated by E. C. Belli). 88 pp. Semiotext(e), 2014. $9.95.
During its early days, La Borde, an in-patient facility founded in 1951 and famous in psychiatric circles for establishing a collective community for the mentally ill, was not just a clinic. Located in France's picturesque Loire Valley, its grounds and buildings also served as a playground for the children of resident staff. Emmanuelle Guattari, daughter of clinic coordinator and psychoanalyst Felix Guattari, grew up there, and her poetic prose captures a side of La Borde that is part fairytale and part dream—a world of anarchic children, preoccupied adults, and patients who "above all, in the eyes of the children that we were . . . were grown-ups." This brief autobiographical novel should especially please Francophiles, medical history buffs, and aficionados of poetry, memoir, and experimental fiction. —Dianne Timblin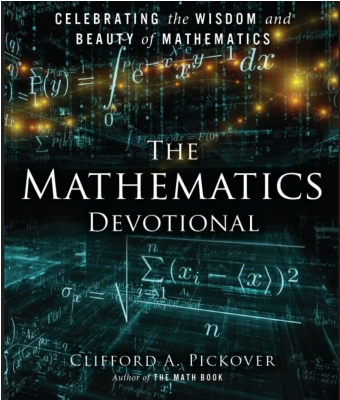 The Mathematics Devotional. Clifford A. Pickover. 292 pp. Sterling, 2014. $19.95.
Do you know someone with a math problem? And by problem, I mean equation—the kind he or she can't stop thinking about, can't wait to get back to, can't help thinking mulling over while waking up and going to sleep. Then you know someone who may especially enjoy The Mathematics Devotional, a full-color book that features quotations about mathematics (by luminaries such as Pythagoras, Feynman, and Heinlein—a quote for each day of the year), displays math-inspired art, and highlights major mathematical milestones. Your mathematician's daily inspiration will be well cultivated by Pickover's thoughtful selections: Author of The Math Book, The Physics Book, and The Medical Book (reviewed in American Scientist in 2012), among others, and himself a molecular biophysicist and biochemist, Pickover has been contemplating the integral nature of mathematics for years. —Dianne Timblin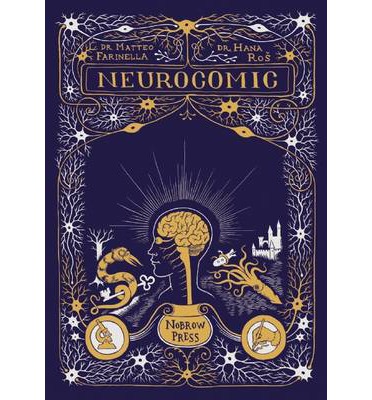 Neurocomic. Matteo Farinella and Hana Ros. 144 pp. Nobrow Press, 2013. $24.95.
With its handsome navy blue cover decorated with silver and gold illustrations of thickly branching neurons, Neurocomic makes a striking first impression. A neuroscience-focused graphic novel—yes, really!—it is constructed of bold black-and-white illustrations. Although the story arc isn't as consistently compelling as the graphics, the book's descriptions of the cellular mechanics behind neurological function (often narrated by comically illustrated versions of pioneering neurologists) are captivating and informative. This book should please anyone who loves graphic novels or enjoys an entertaining read on neurology. —Dianne Timblin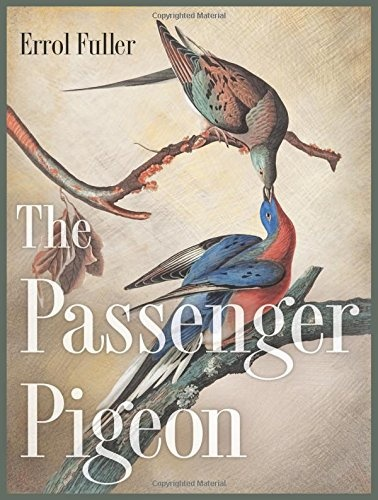 The Passenger Pigeon. Errol Fuller. 182 pp. Princeton, 2014. $29.95.
This gorgeously designed, beautifully written book—its publication timed to coincide with the 100th anniversary of the death of the last known Passenger Pigeon (Ectopistes migratorious)—is not for the faint of heart. Tales of the mass slaughter of these hapless creatures are profoundly troubling. That said, Passenger Pigeon (along with Lost Animals, another recent book of Fuller's, reviewed in our July–August issue) is one of the most memorable books I've read this year, an extinction history that reads more like Greek drama, its protagonist brought down by a tragic flaw—in this case, the species' sheer numbers and its related flocking and nesting habits. As Fuller puts it, "The plain truth is that the lives of Passenger Pigeons and technological humankind were incompatible." Perfect reading for those interested in natural history, as well as those who appreciate ornithological artwork that ranges from the archival to the innovative and contemporary—and who don't require a feel-good bird book. —Dianne Timblin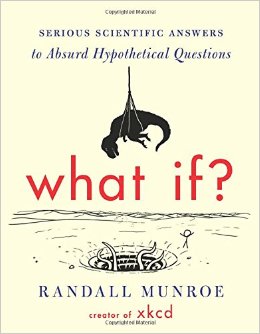 What If? Serious Scientific Answers to Absurd Hypothetical Questions. Randall Munroe. 320 pp. Houghton Mifflin Harcourt, 2014. $24.00.
Best known for his online comic xkcd, Randall Munroe answers his readers' big questions in this book, such as "Could a high-speed train run through a vertical loop, like a rollercoaster, with the passengers staying comfortable?" and "What would happen if everyone on Earth stood as close to each other as they could and jumped, everyone landing on the ground at the same instant?" Although the questions are absurd and the book's tone is lighthearted—especially where the text is accompanied by Munroe's classic stick-figure sketches—serious research, rumination, and calculation has gone into generating the answers. What If? is a virtuoso tour of the STEM realm that showcases creative empirical thinking and Munroe's offbeat brilliance; it's sure to please fans of xkcd as well as those who may simply relish a peek at how far a calculator and an inbox full of questions can take a scientist these days. (For more, check out American Scientist's full review.) —Dianne Timblin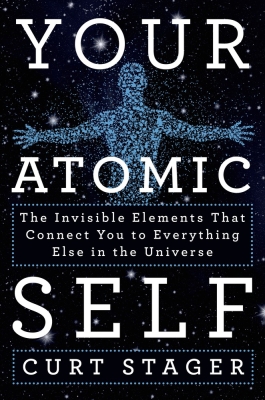 Your Atomic Self: The Invisible Elements That Connect You to Everything Else in the Universe. Curt Stager. 306 pp. St. Martin's Press, 2014. $25.99.
Carl Sagan's observation that "we're all made of star stuff" is often quoted, but in examining the scientific evidence, how deep can we go? Curt Stager, an ecologist and paleoclimatologist, takes readers on a scientific and philosophical journey to perceive their true connection with the universe. From exhaled carbon transforming into tree trunks and the remains of nitrogen in human muscles eventually helping turn the sky blue, the processes described by Your Atomic Self add up to "an atomic field guide to yourself." Perfect reading for outside-the-box philosophers, chemistry lovers, and star gazers. —Katie-Leigh Corder
Books for Children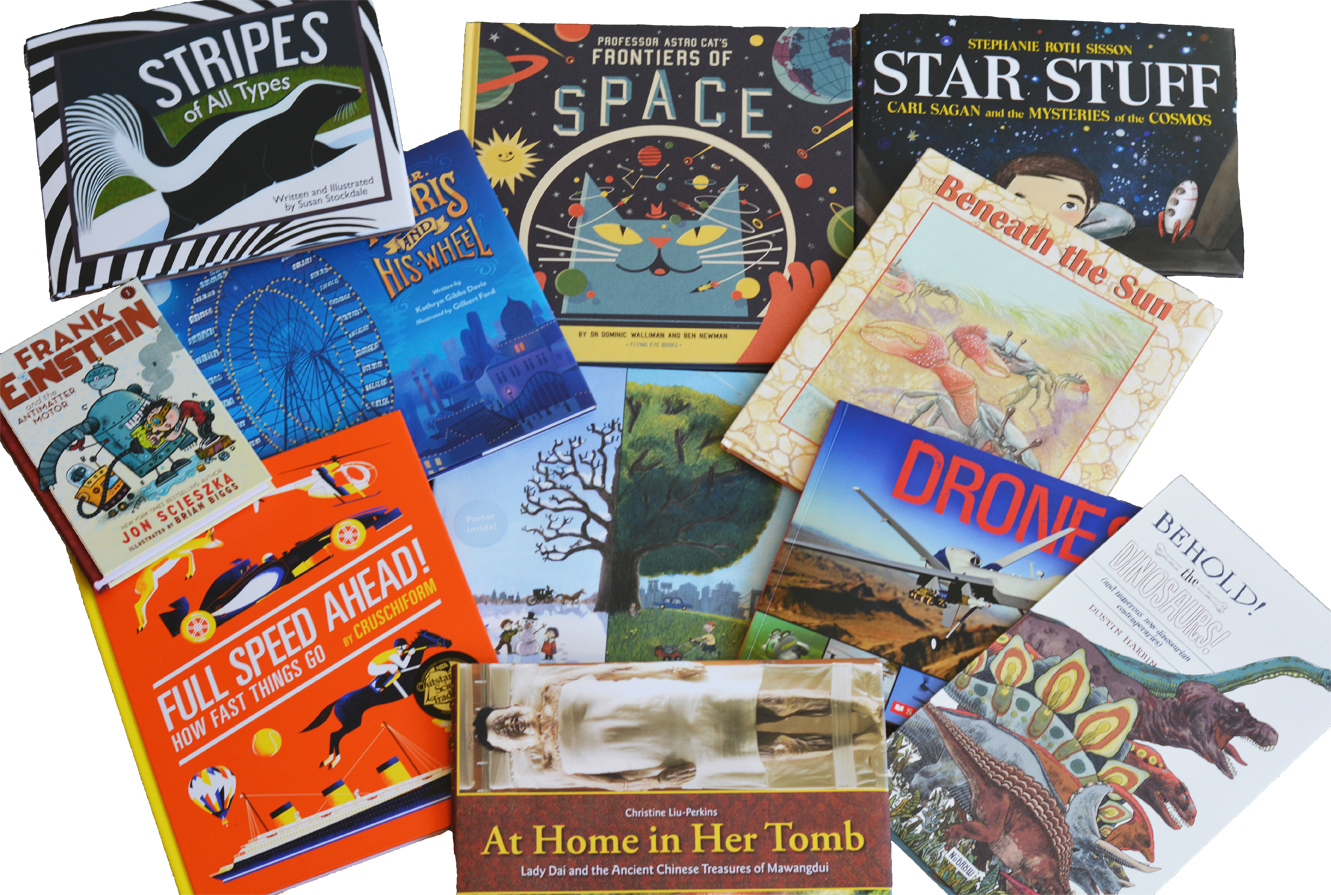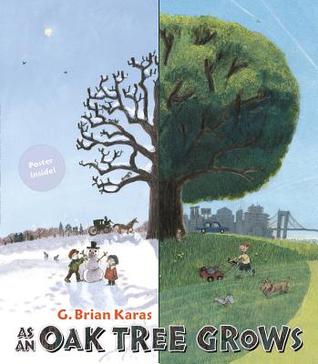 As an Oak Tree Grows. G. Brian Karas. 32 pp. Nancy Paulsen, 2014. $17.99. Ages 5–8.
From the planting of an acorn to a poignant ending that's both sad and optimistic, the reader journeys through the centuries to follow the growth of an oak tree. Not only do readers witness changes in technology and American culture, they also learn about the growth of an oak tree and the concept of time and new beginnings. The author fills the book with beautiful and detailed illustrations, supplementing them with a poster and interactive activities to further young readers' understanding. —Katie-Leigh Corder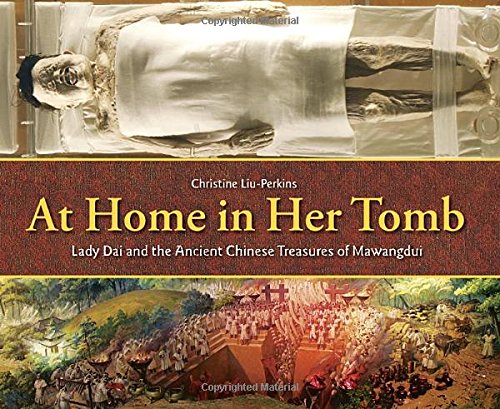 At Home in Her Tomb: Lady Dai and the Ancient Chinese Treasures of Mawangdui. Christine Liu-Perkins. 80 pp. Charlesbridge, 2014. $19.95. Ages 9–12.
Forget about zombies and other Hollywood fantasies—real life (or, in this case, the real aftermath of life)—is much more intriguing! Lady Dai enjoyed the life of a noblewoman in the city of Changsha, in southeastern China, about 2,000 years ago. Today, beautifully preserved and surrounded by her treasures, she receives new visitors every day as a celebrity attraction at the Hunan Provincial Museum. This book tells how Lady Dai's luxurious tomb, filled with precious tributes, was discovered almost by accident and now serves as an exotic "time capsule" from the ancient Han dynasty. Many photographs and colorful, detailed drawings enrich the narrative, making this not only an exciting story but also a tempting introduction to archaeology for middle-schoolers with inquiring minds. —Sandra Ackerman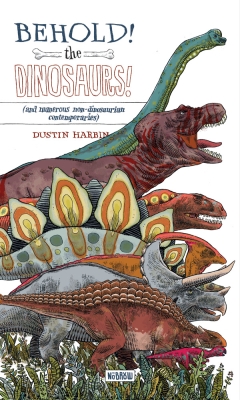 Behold, the Dinosaurs. Dustin Harbin. Concertina (fold-out) format. Nobrow Leporello, $24.95. All ages.
A comics author and illustrator, Harbin has lavished the subjects of his delightful fold-out booklet with the kind of vibrant detail I remember longing for in the dinosaur books I read as a kid. More than 100 dinosaurs "and numerous non-dinosaurian contemporaries," as the subtitle indicates, march the full length of the paper, front and back, beginning with tetrapods of the Late Devonian era and ending with creatures of the Late Cretaceous, the latter pictured under a massive, crashing asteroid perpetually suspended above their heads. Descriptive labels indicating species name, size, taxon, era, and area inhabited comprise the only text; nonetheless, whether enjoyed as a fun browse, a handy reference tool, or wall art, this is a work that invites you to gaze at it again and again. —Dianne Timblin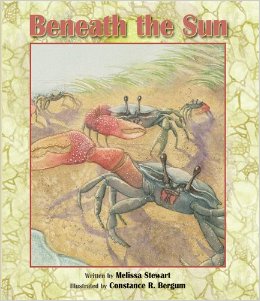 Beneath the Sun. Melissa Stewart (author) and Constance R. Bergum (illustrator). 32 pp. Peachtree, 2014. $16.95. Ages 2–6.
I probably would not have picked up Beneath the Sun readily—something about its cover depicting crabs in watercolor suggests a beach-inspired cliché. But it's a book well worth opening: Each page reveals ways that animals of all kinds, including ones you might see in your own backyard, stay cool in the heat of the Sun. I can imagine a young reader thinking of each of these common creatures in a new light and wondering what else there is to learn about their natural history. Accompanied by lovely watercolors that range from detailed close-ups of animals to panoramic depictions of their habitats, this book is sure to instill a deeper appreciation for the world of spittlebugs, vultures, and salamanders. —Katie L. Burke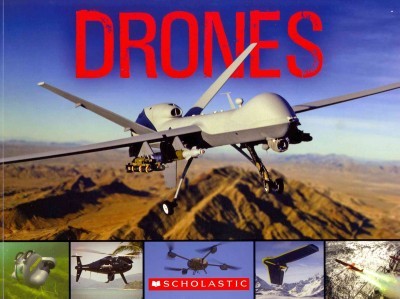 Drones. Martin J. Dougherty. 96 pp. Scholastic/Amber Books, 2014. $8.99. Ages 8–12.
Although the cover of this book looks a bit militaristic and imposing, its detailed, fact-filled coverage of these unmanned machines is sure to be of interest to any young person fascinated by machines. Drones are used in combat, but they are also used for mapping and for underwater exploration. Each entry gives the scale of the machine (ranging from handheld to ones the size of a school bus) as well as the range and time it can stay in operation. An introductory chapter describes the work of drone operators, explaining why the task is much more complex than playing a video game. —Fenella Saunders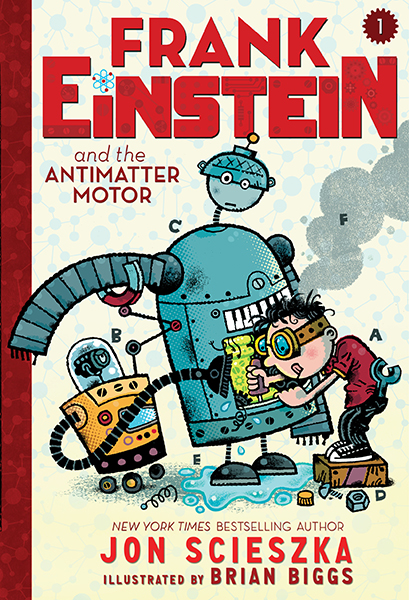 Frank Einstein and the Antimatter Motor. Jon Scieszka (author) and Brian Biggs (illustrator). 180 pp. Amulet, 2014. $13.95. Ages 8–12.
The inaugural book of a series, Frank Einstein and the Antimatter Motor follows a boy genius's attempt to build a self-aware robot to win a science competition for a monetary prize that would help his equally brilliant grandfather. The book is a fun read, and Scieszka teaches science while narrating Frank's somewhat comical adventures, which are enhanced by Biggs's cartoonlike blueprint illustrations on every page. Although the age range for this book is listed as 8 through 12, I thought it might be best for slightly older kids, say, ages 9 through 13. Regardless, young readers with an interest in science and technology will find this book most inspiring. —Katie-Leigh Corder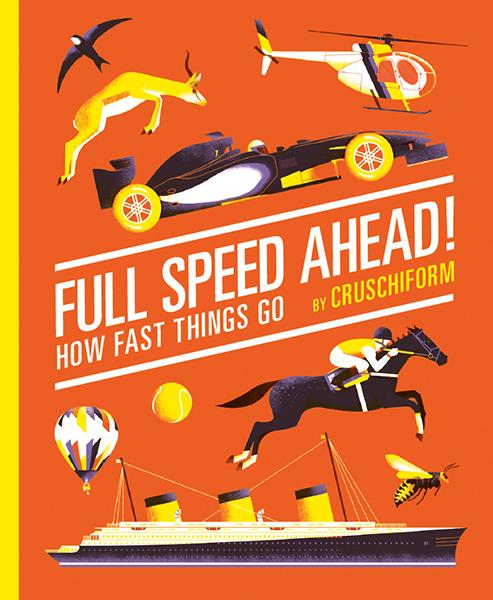 Full Speed Ahead: How Fast Things Go. Cruschiform. 56 pp. Abrams 2014. $18.95. Ages 4–8.
The French design firm Cruschiform has produced this strikingly vivid book that attempts to convey a sense of the speed of things in relation to one another. Each page features a speed, from 0.3 km/h (0.2 mph) to more than 100,000 km/h (60,000 mph). For instance, 70 km/h (43 mph) is the speed range of a hare, a Sessa C68 yacht, a greyhound, a Leclerc tank, a racehorse, and the Orient-Express steam train. A glossary at the back provides more information on each entry. —Fenella Saunders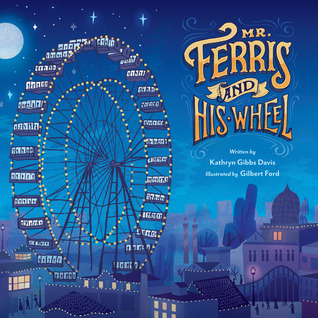 Mr. Ferris and His Wheel. Kathryn Gibbs Davis (author) and Gilbert Ford (illustrator). 40 pp. Houghton Mifflin Harcourt, $17.99. Ages 4–8.
George Washington Gale Ferris Jr. was a mechanical engineer with a dream: building a dazzling structure for the 1893 World's Fair in Chicago that would lift visitors high above the city to enjoy a spectacular view. Davis makes the story of the first Ferris wheel charming and suspenseful; Ford illustrates it with a twilit palette that conveys the dark hubbub of street life as well as the magic of ascending above it all to gaze at streetlamps and stars. —Dianne Timblin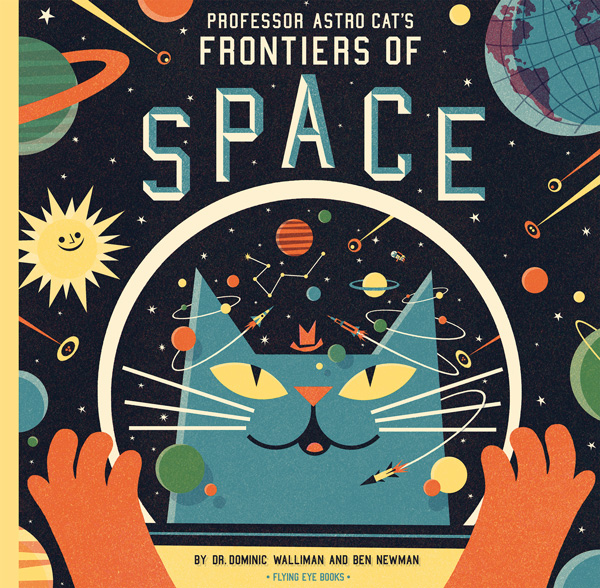 Professor Astro Cat's Frontiers of Space. Dominic Walliman (author) and Ben Newman (illustrator). 63 pp. Flying Eye Books, 2013. $24.00. Ages 8–11.
Anyone of any age, from 3 to 103, with an appreciation for retro-future illustration will adore the exciting adventures of Professor Astro Cat. Although the book aims for a clear style accessible to younger readers, it is chock full of information about planets, stars, and the universe. The entries zoom in scale—starting with the universe, then moving along to present galaxies, the Solar System, and the Earth and Moon—but each entry is sufficiently independent that a reader can easily flip through and browse. There are great sections on spaceships, space suits, and telescopes. A delightfully illustrated speculative section at the end discusses the future of space travel and what life might be like on other planets. One hopes that such charming advances actually come to pass! —Fenella Saunders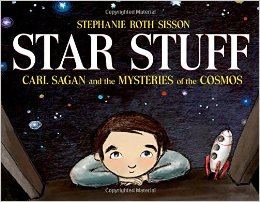 Star Stuff: Carl Sagan and the Mysteries of the Cosmos. 31 pp. Stephanie Roth Sisson. Roaring Brook, 2014. $17.99. Ages 4–8.
Star Stuff tells the story of astronomer and science communicator Carl Sagan's Brooklyn childhood as he developed a fascination with the cosmos. Plain and simple fun, this tribute aims to leave a young reader with a sense of wonder and inspiration about the big questions of the universe. —Katie L. Burke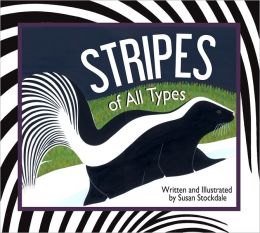 Stripes of All Types. Susan Stockdale. 32 pp. Peachtree, 2013. $15.95. Ages 2–6.
This charming book, illustrated by the author, presents animals of all shapes and sizes and gently introduces the different situations in which their stripes find use, from water to grass, from camouflage to display. A spread at the back of the book provides brief details of each animal pictured and the role of its stripes. A guessing game showing close-ups of animal stripes could be challenging even for adults. —Fenella Saunders