"Wild Green Memes" Facebook Group Is Pure Joy for Biology Geeks
In addition to nerdy humor, the group offers professional advice in an inclusive environment.
February 22, 2019
As a public science educator who teaches scientists how to use social media, one of the most common complaints I hear about Facebook is that "Facebook is boring; it's just pictures of my friends' babies, cats, and brunches!" I always point out that what shows up on your newsfeed is driven by who you interact with. A few months ago, some of my friends started hilarious and informative content from a source I hadn't seen before: a Facebook group called "Wild Green Memes for Ecological Fiends." My newsfeed hasn't been the same since I requested to join that group, and neither has my typical mood when browsing Facebook!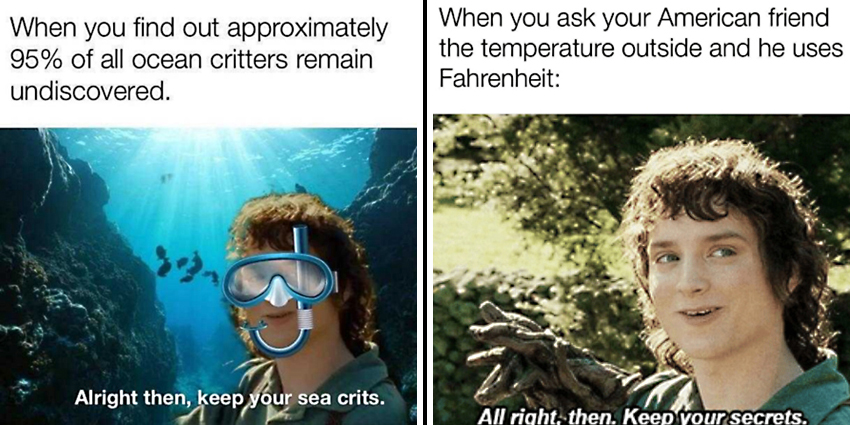 Wild Green Memes for Ecological Fiends began in the summer of 2017, and now has more than 50,000 members from around the world! "I started the group with a bunch of my friends to have a fun place for us to share nerdy ecology memes," said Rhett Barker, the founder of the group and an MFA student in Natural History Film at Montana State University. "It started out as just a tight-knit group of ecology students and alumni from the University of Florida, who mostly knew each other in real life. It's grown a lot more than I expected, and now includes so many people from all over the world. At this point it's probably one of the biggest groups of ecology people out there." (Author's note: The Ecological Society of America does not have a Facebook group, but its Facebook fan page has 13,000 likes as of this writing, about a quarter the number of the members of Wild Green Memes.)
I asked some of the group moderators what their favorite memes are, and a few examples are included below. "I don't have a favorite meme," says Brittany Panos, a group moderator who works as a bird-banding field technician. "I think I just really enjoy seeing members put an ecological spin on popular memes. Memes are an art form—don't let anyone tell you otherwise. They're funny because they often hit a part of yourself that you sometimes don't let show, and it feels refreshing to be able to laugh about something that you usually wouldn't think about. It shows that you can be both creative and science-y, despite people saying you have to be one or the other!"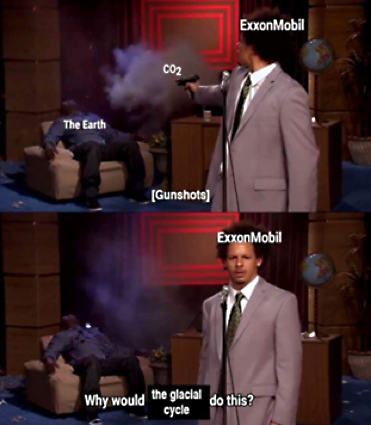 In addition to sharing thousands of hilarious (and often quite educational or thought-provoking) memes, moderators use the group as an educational resource for members interested in pursuing a career in ecology or wildlife science. These types of professional development discussions occur on "Non-Meme Sundays," which have been used to share all kinds of useful career tips. The group has also leveraged its huge membership base to organize real-life meetups as well as fundraisers for various science and conservation causes around the world.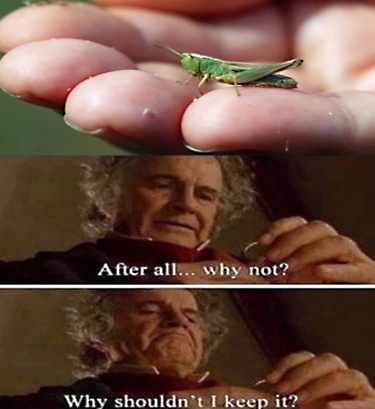 Wild Green Memes also has a strict antidiscrimination, pro-inclusivity policy for all discussions. "It's the right thing to do—we would hate for anyone to feel excluded," Barker says. "Without trying to take ourselves too seriously, we feel some responsibility to make sure that this little corner of the internet is a nice place."
Panos expanded on this important group goal. "I'm very adamant about the group being open to people of all races, religions, genders, sexualities, et cetera," Panos says. "It's going to sound preachy, but I'm a Hispanic woman and growing up, it was hard for my voice to be heard in many topics because I wasn't taken seriously. Thankfully, going to a college that was open-minded and gave me a platform to speak out and make my voice heard helped a lot. And that's kind of how I see this group. We shouldn't stifle anyone due to the circumstances of their birth or who they choose to love or how they identify. The only thing this group does not tolerate is hatefulness and toxicity in any form."
Science communication experts have one major criticism of memes: They often don't credit the original artist or photographer whose work is being remixed. "In the internet era, the major hallmarks of art-as-commentary are R-A-R: referencing, appropriation, and remixing," says science artist and blogger Glendon Mellow, who wrote extensively about this point here. "Many science memes rely on grabbing photos or illustrations of obscure species of animal or unusual weather or space phenomena. Relying on science memes that grab images without credit from the photographers and illustrators might make for a funny meme, but it's essentially kicking a chair leg out from under good science communication." Mellow advises meme creators to simply credit the original photographer or illustrator either somewhere on the meme itself, or in the caption, and regularly reminds people that the science photographers and illustrators whose work is being used often rely on selling that work to pay their bills.
If you're a biology geek like me, I encourage you to check out the Wild Green Memes Facebook group! It's a welcome reminder, according to Barker, that "the internet is a weird and fun place!"