Sub-Saharan Africa's Women Protect Their Crops from a New Pest
An invasive insect has forced smallholder farmers in Sub-Saharan Africa to turn to pesticides, but improper use puts them at additional risk.
July 5, 2018
The women who make up the majority of Sub-Saharan African smallholder farmers are accustomed to fending off pests from their hard-earned yields, but they were at a loss when a new invasive insect, the fall armyworm, infested their crops over the past two years. Due to growing interest from the pesticide industry and new government regulations, pesticides are widely available to rural farmers across much of Africa, providing a potential solution. But farmers often use the toxic sprays without proper pesticide education or protective equipment, so this availability also presents public health and environmental hazards.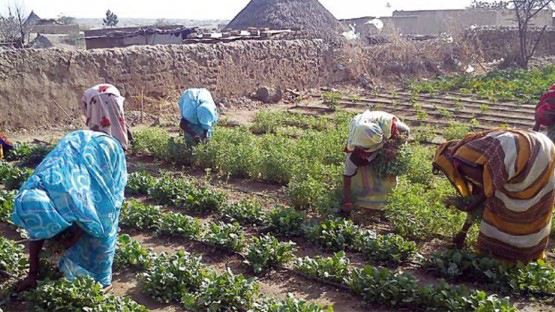 Fall armyworm, an American-born pest, was first reported in West Africa in January 2016. This moth masters migration, traveling up to 100 miles at a time, so it did not take long for the insects to show up in Africa. Fall armyworm infamously decimates corn and other crops in North and South America, so its arrival in Africa caused immediate concern. Fall armyworms destroy the maize, sorghum, and millet that African farmers depend on. Female moths lay up to 200 eggs in a mass at the base of the plant stalk or protected in a leaf joint. In warm temperatures, eggs hatch after only three days, releasing a pack of hungry caterpillars that quickly roam throughout the plant, chewing ragged holes in leaves, even burrowing into maize ears and feeding on kernels if populations are high enough.
Damage from fall armyworm disproportionately affects African women, who produce the food that nourishes their families. "Women mainly do the cultivation and all production roles in the field. They are also responsible for the harvest and storage of produce," reports Anne Akol, an associate professor of entomology at Makerere University in Uganda. "And women tend to focus attention on food crops while men tend to take on production of crops that have a high commercial value and market demand." That is, men do so if they can stay in their hometowns at all. Men often move to the cities for higher paying jobs, leaving the women to tend farms at home.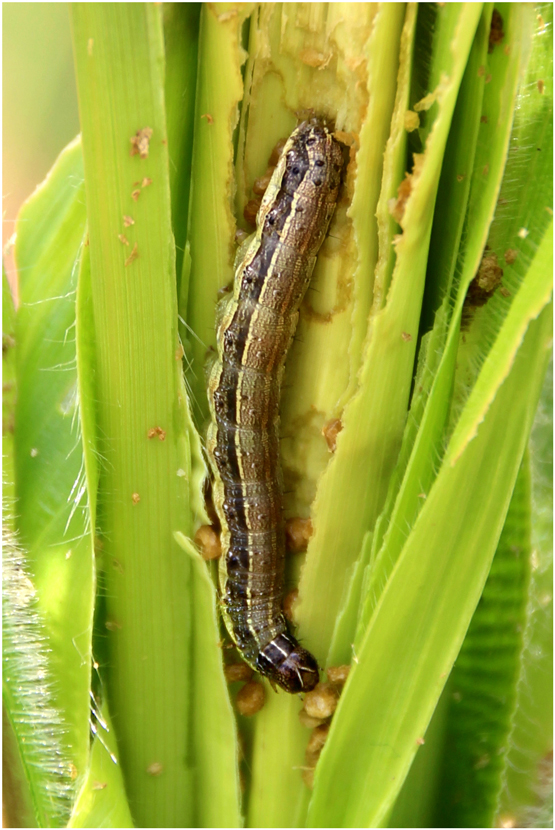 Panicked about chewed-up crops, farmers turned to pesticides. "Women in Africa spray these chemicals on their smallholder farms, right next to their house. Often, they're spraying without protective equipment, even spraying above their heads sometimes," says Tracy McCracken, the Sanitary-Phytosanitary Advisor for East Africa for the U.S. Agency for International Development (USAID) and the U.S. Department of Agriculture.
Smallholder farmers tend to spray some of the most hazardous insecticides available, such as pyrethrins and organophosphates, because they cost less than safer alternatives. Some of the insecticides sprayed have already been banned by developed nations, but they are widely used in African farms, most often by women who have received no training or information on pesticide safety.
To add insult to injury, agrochemical dealers may sell counterfeit or adulterated pesticides. Even when the label matches the pesticide, the safety information included on it serves little use; the majority of farmers either ignore the safety information or do not have enough education to read it.
Although lethal dosing concerns public officials, chronic exposure poses a more critical, long-term threat to the women working in the field, and these dangers also can be passed on to their children. The body amasses small amounts of pesticide over time through skin exposure, both during application as well as through eating foods with large pesticide residues. These sublethal doses cause serious long-term effects, including cancer, learning deficits, and decreased fine motor skills such as the ability to hold a pencil. "Women and children are getting exposed to high levels of pesticides, which are going to impact them for the rest of their life," warns McCracken.
A number of groups from around the world are collaborating at local, national, regional, and continental scales to help smallholder farmers find solutions to this rampant insecticide use. The Food and Agriculture Organization (FAO) of the United Nations put together a coalition, including governments and universities in the region as well as USAID, among others, to help women become better educated about pest control of fall armyworm.
"With the panic [about fall armyworm], there were so many mixed messages coming out from different agencies and different sources. USAID wanted to get one cohesive message that was scientifically vetted and was the best way to deal with fall armyworm in Africa," says McCracken.
Now, universities and government organizations are using their extension networks to get this cohesive message to smallholder farmers. "In Sudan the new techniques produced by scientists in the Agricultural Research Corporation (ARC) are transferred to the farmers through on-farm or demonstration trials, field visits, radio and television, as well as contact with extension offices from each of the Sudanese states," says Ensaf Mohamed, associate professor at ARC Shambat Research Station.
Although agricultural extension in East Africa, for example, reaches many smallholder farmers, the majority of farmers live in such rural conditions that they rarely get information from extension agents. Instead, they may get information through apps on their phones.
"Smallholder farmers have access to phone apps in Africa, which can be critical to women in particular, and the phone apps are tailored toward people who do not have a high level of literacy," McCracken explains.
Through phone apps, extension, and radio, women receive information about using integrated pest management as their fall armyworm strategy. When sampled pests reach populations that cause economic damage, farmers use multiple pest control interventions based on the pests' biology.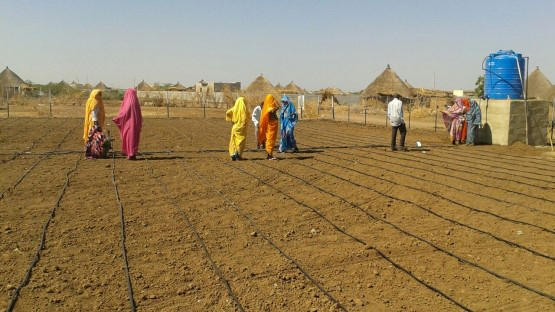 McCracken describes this strategy: "If farmers find caterpillars in their field, they can first determine if the level of insect damage justifies using the spray." Small populations of fall armyworm may not cause enough damage to be worth the cost of getting rid of them with pesticides.
Alternative tactics include hand-picking (physically picking caterpillars off plants), intercropping with plants undesirable to fall armyworm, and planting early in the season before fall armyworm populations build, among others. Pesticides can be used judiciously and safely in conjunction with these other interventions, but only as a last resort to reduce pesticide exposure to farmers and their families and to reduce runoff into the local environment. Similar interventions can be used to control other pests, giving women the resilience to control native and new pests in the future.
While these interventions are all broadly known to work in the United States and South America where fall armyworm has already been well studied, they will need to be refined for each region of Africa where they may be used. Research stations will need the time and funding to determine a precise date for farmers to plant crops and to find the best varieties of crops that are the most tolerant of damage.
Because the average smallholder farm in the region is often less than an acre, so that an infestation on one will affect nearby farms, communities must control fall armyworm together. The pest's ability to move large distances at a time means that separate communities will need to collaborate to control this pest and protect other farms from an impending invasion when the moths take flight.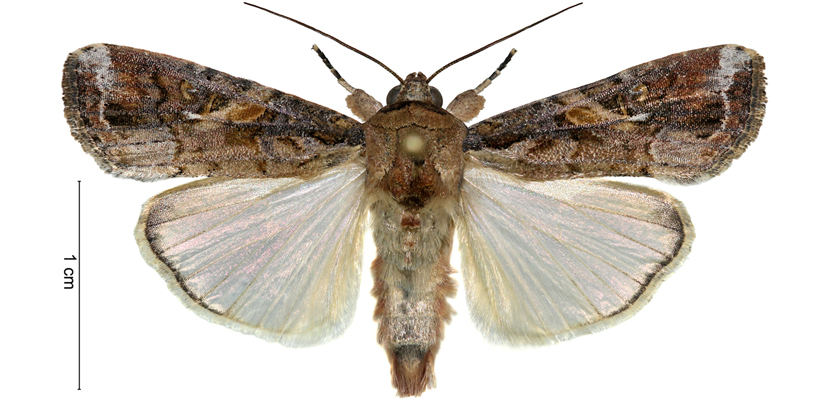 Unfortunately, this pest will be a long-term threat for African farmers. Decreasing heavy pesticide use needs to happen immediately to protect the health of the farmers and the environment, but Africans will be fighting fall armyworm for years to come. The best the international community can do is to educate Africans about this pest so that they can determine an integrated pest management strategy that works best for them in the future.
Often, the best way to reach a community is to convince one open-minded farmer to try the new form of pest management. When the community sees the success of the new pest management interventions, they are quickly and widely adopted.
By promoting sound science in pest management to these early adopters, the members of the FAO coalition can help rural African women get back to doing what they do best—producing food safely and sustainably for their families.